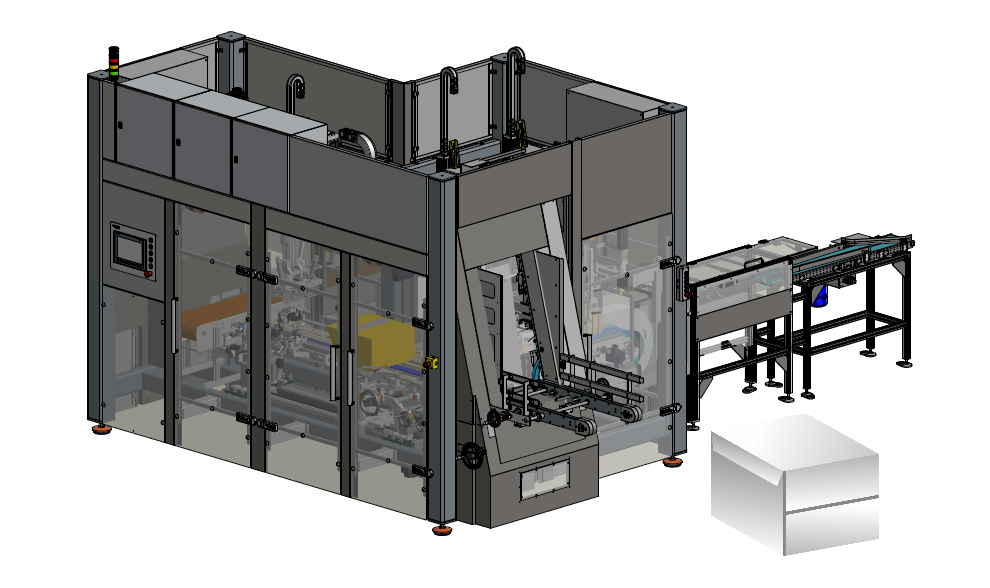 Possibility to pack products in a case like wrap around and tray
Interchangeable grouping system for different product layouts (vertical and horizontal arrangement)
Simple design that allows efficient work in a 24/7 cycle
A case packer to optimize the production process.
Efficient, fast and flexible. Innovative and reliable. Suitable for various types of cases. These are the features of the wrap-around case packer. The WA case packer is an icon of reliability that streamlines the production process and optimizes business operations. It works by taking products from the production line, grouping and loading them in a specific configuration into a wrap-around or tray case. Thanks to a precise design developed by our engineer's machine is able to work in a 24/7 cycle increasing your production efficiency. Speed up to 15 cases per minute and the ability to pack different packaging types make the machine a perfect solution used in a variety of industries where the packing process is very important. The case packing system can be adapted for different product layouts. Our wrap-around case packer is flexible and can be adapted to the customer's current needs.
Benefits:
possibility to pack products such as: sachets, bags, pouches, blisters, plastic trays, jars, cans, and many more,
the case packer is designed to pack products in wrap-around cases,
machine speed up to 15 cases per minute,
Speed:

Up to 15 cases per minute depending on the shape of the carton its dimensions, type of material and packing layout.

Standard sizes of handled cases:

Length: 100-450 mm.
Width: 80-200 mm.
Height: 20-250 mm.