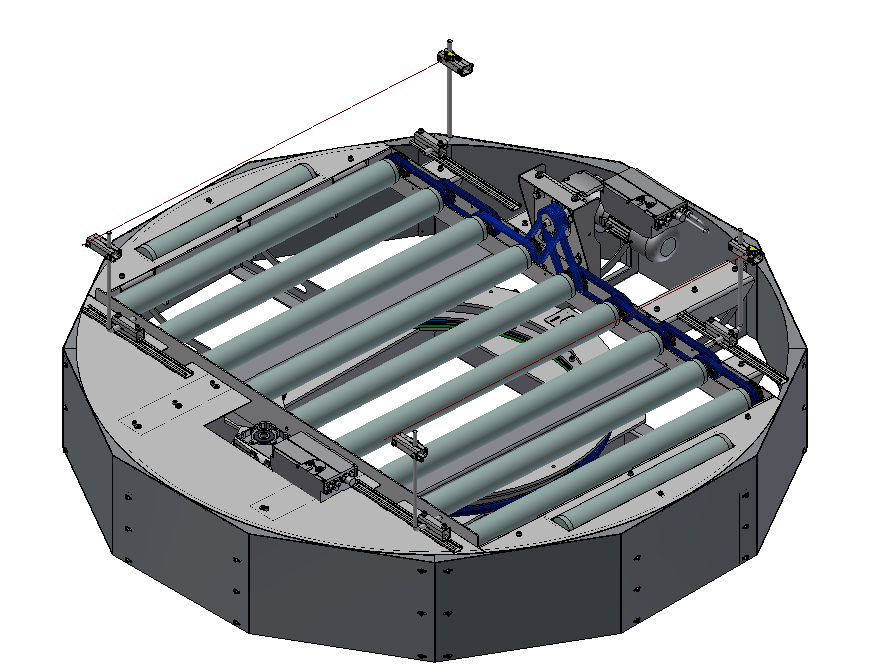 Simple design and low operating costs.
Can rotate from 0 to 360 degrees.
Soft start and stop for pallets.
Can be installed in existing process lines.
Construction – powder-coated steel.
Rollers made of galvanized steel.
The pallet turntable is a simple device that provides the ability to change the direction of the pallets from 0 to 360 degrees. The robust heavy-duty design allows smooth turning of heavy pallets while providing a soft start and pallet stop to minimize product tipping.