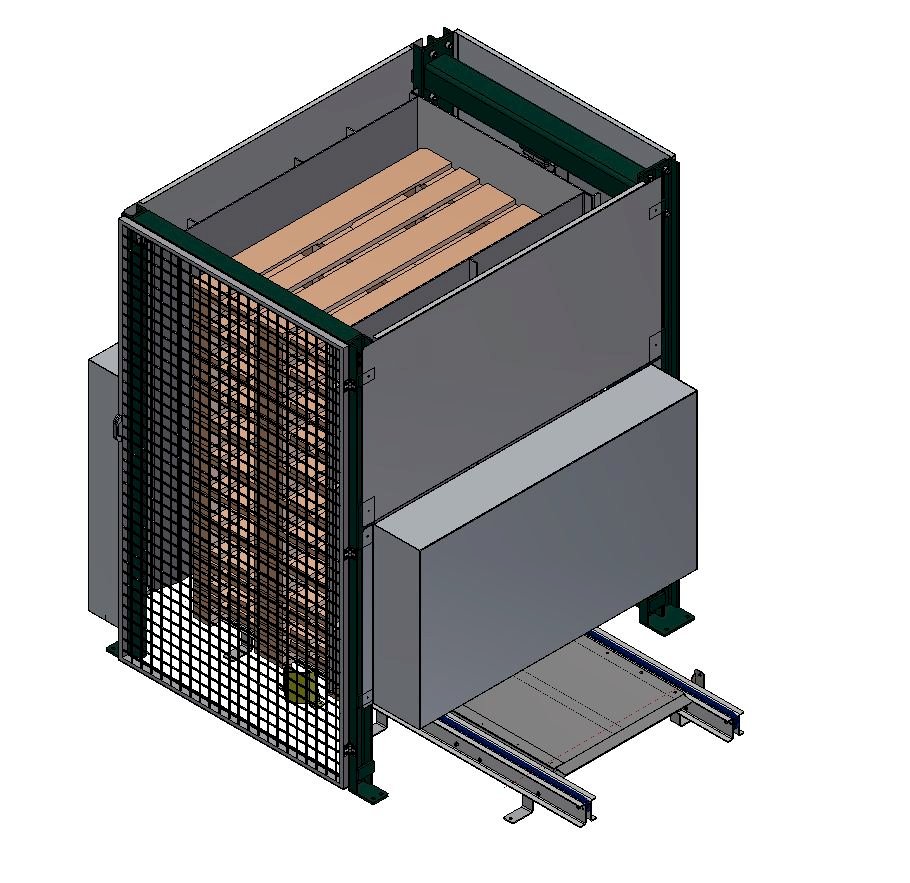 Simple design and low operating costs.
Can be integrated with an existing palletizing system that is not equipped with a pallet magazine.
Speed up to 8 pallets (depending on the pallet type).
Handling of both industrial pallets and Euro pallets.
The pallet magazine ensures fully automatic smooth delivery of empty pallets to the palletizing section of the palletizing system. The operator is only responsible for filling the magazine. The entire process of feeding the pallet and positioning it in the right place is fully automatic without the need for engaging the operators.