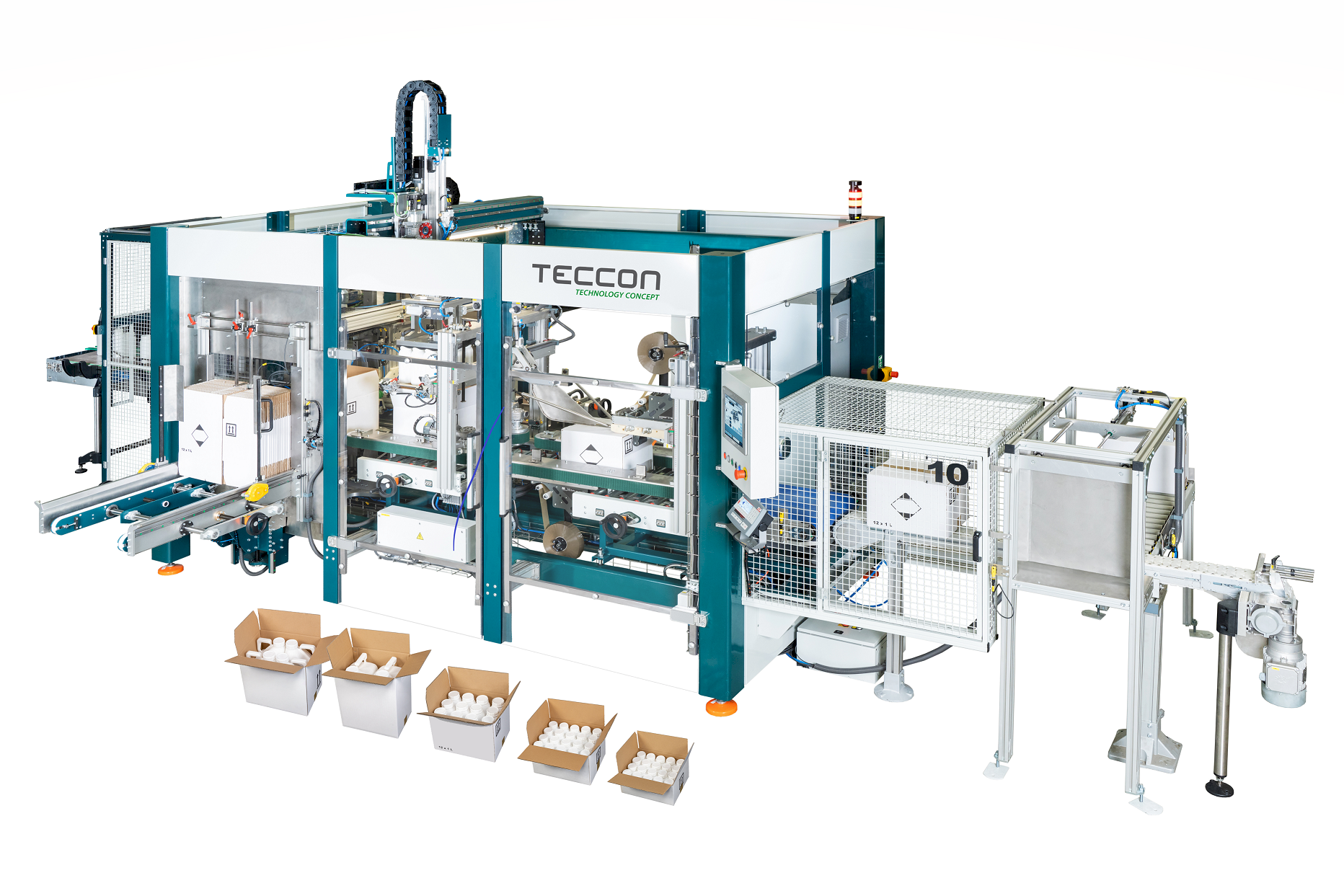 Pick & place packing system.
Can be equipped with side packing system (optional).
Various grouping systems adapted to project requirements.
Solution suitable for: dairy, chemical, food, non-food and pharmaceutical industries.
Cartoner dedicated to products such as: canisters, unit cartons, cups, bottles, blisters, bags, etc.
A case packer to optimize the production process
Efficient, fast and flexible. Innovative and reliable. Designed for packing products into American boxes. This is the American box case packer, which streamlines your production process and optimizes your business. It works by taking products from the production line, grouping and loading them in a specific configuration into American box. Thanks to a precise design developed by our engineers, the case packer is a very compact machine. The capacity of up to 15 boxes per minute and ability to pack different packaging types makes the machine a perfect solution used in a variety of industries. The case packing system offers an interchangeable grouping system for different product layouts. The case packer allows the product to be packed in American boxes. The solution is flexible and can be adapted to the customer's current needs.
Benefits:
various grouping systems selected according to project requirements,
possibility to pack products such as canisters, unit cartons, cups, bottles, blisters, bags, etc. into boxes,
case packer designed for packing products in American Boxes,
machine speed up to 15 boxes per minute,
Speed:

Up to 15 boxes per minute dependent on packing configuration and carton size.

Standard sizes of handled boxes

Length: 200-600 mm.
Width: 200-400 mm.
Height: 120-400 mm.