Pallet rail track transfer trolley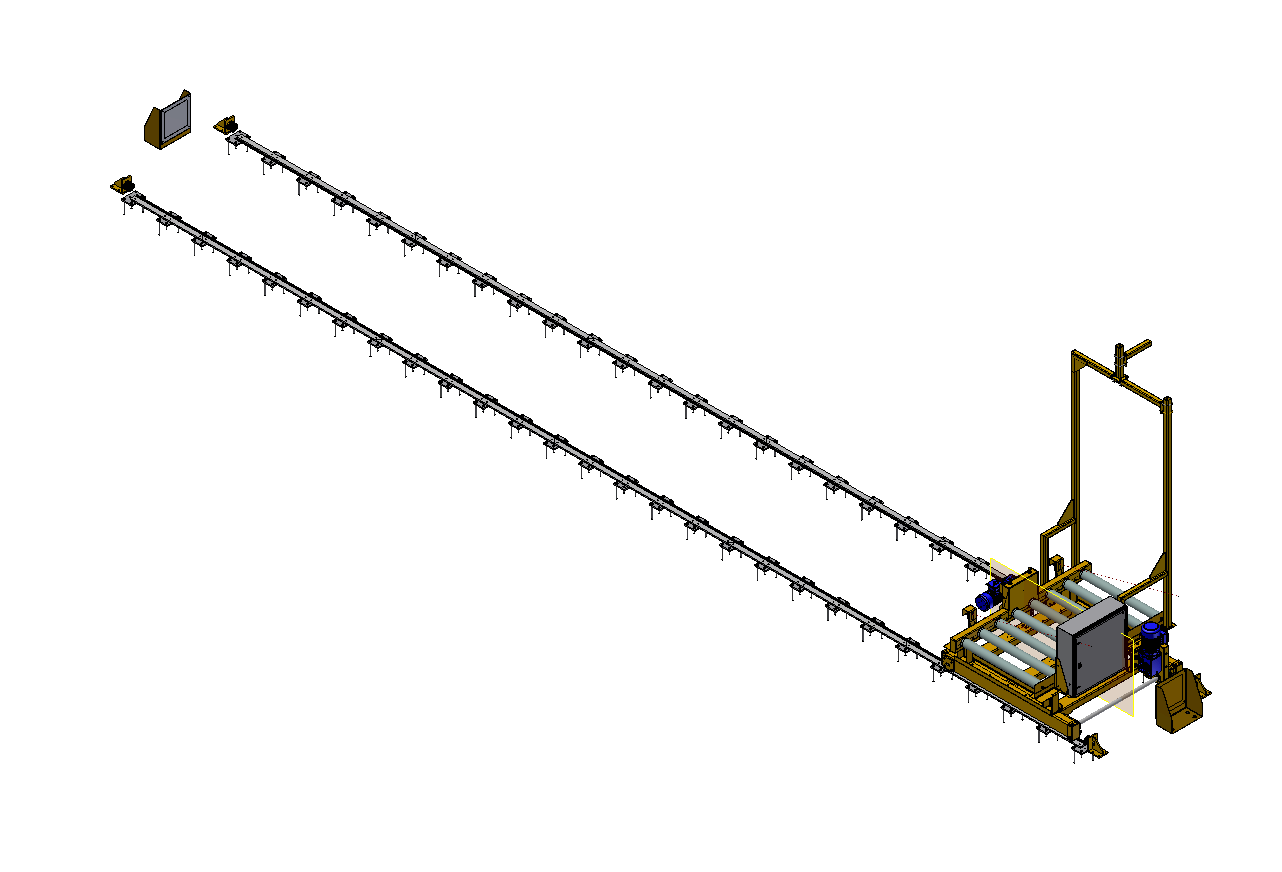 An alternative to an extensive conveyor system.
Possibility of crossing the rail track by a forklift or manual pallet jack.
Fully automatic collection of the loaded pallet.
Safe transport to the wrapping section.
Up to 8 palletizing slots can be handled. The transfer trolley enables loaded pallets to be picked up from the palletizing slots and transported to the wrapping machine section. The wrapped pallet is then collected by the operator.